The State Archives in Zadar
An institution of the utmost importance for discovering the history of Zadar and Dalmatia from 10th century till today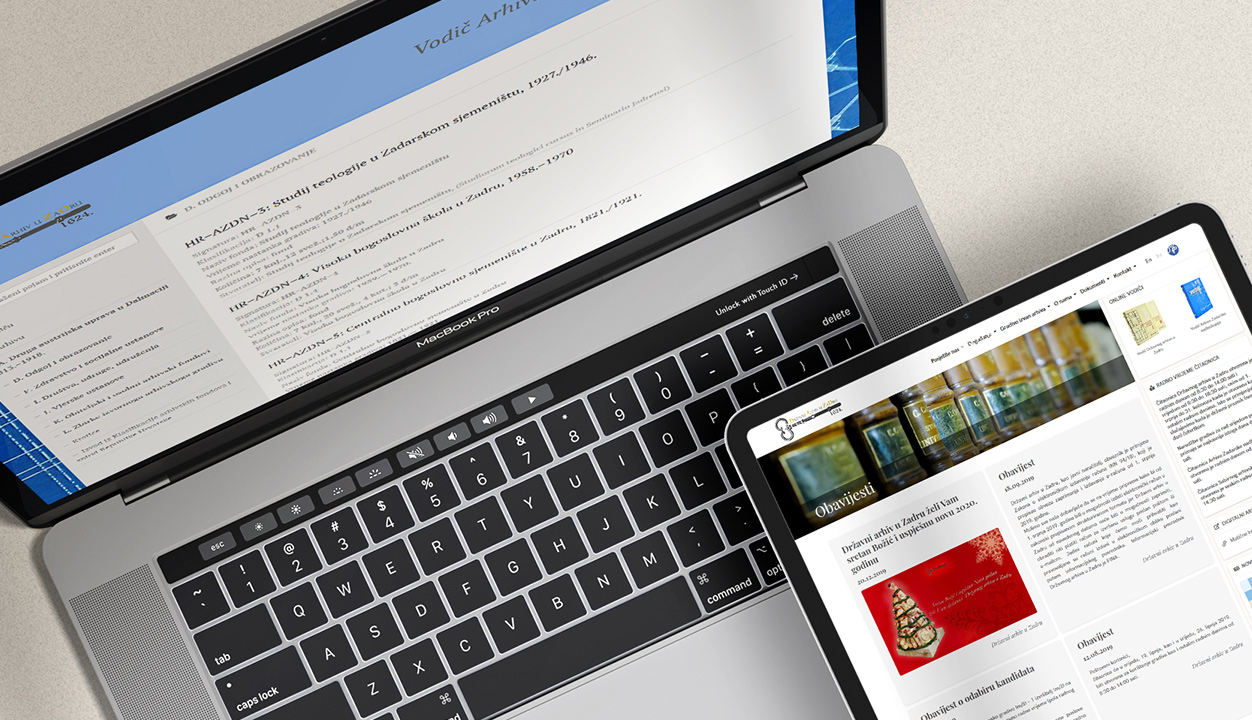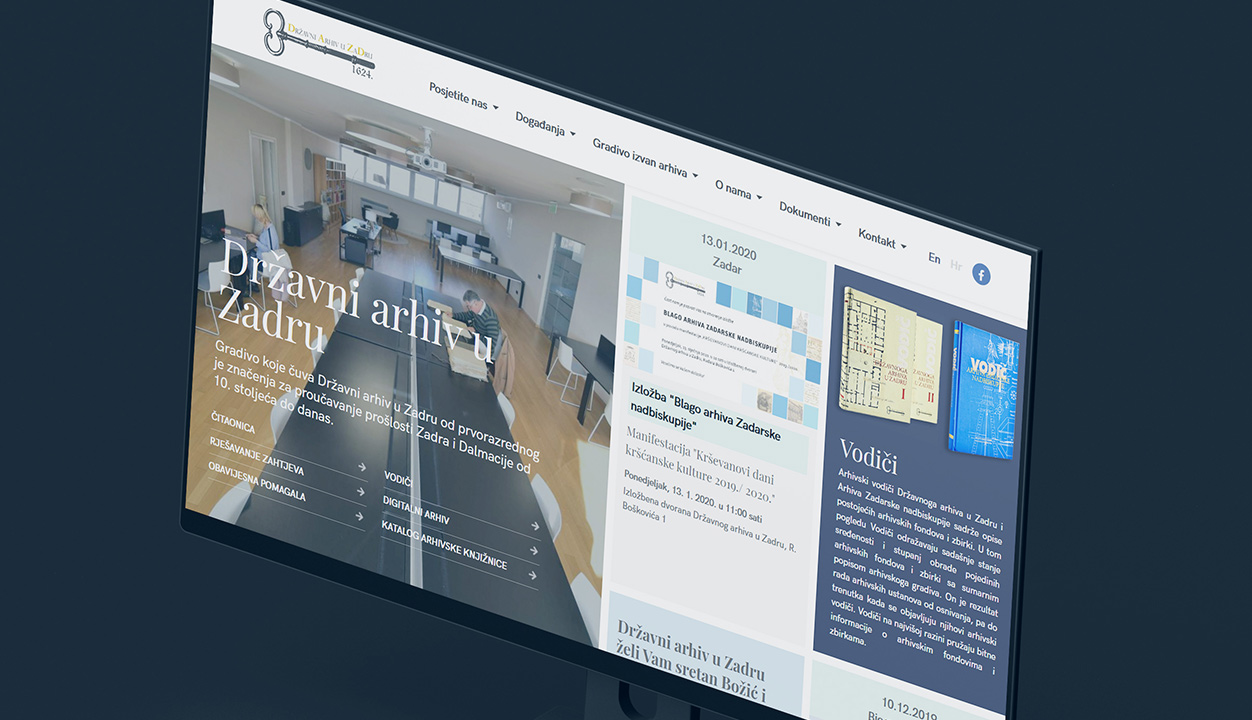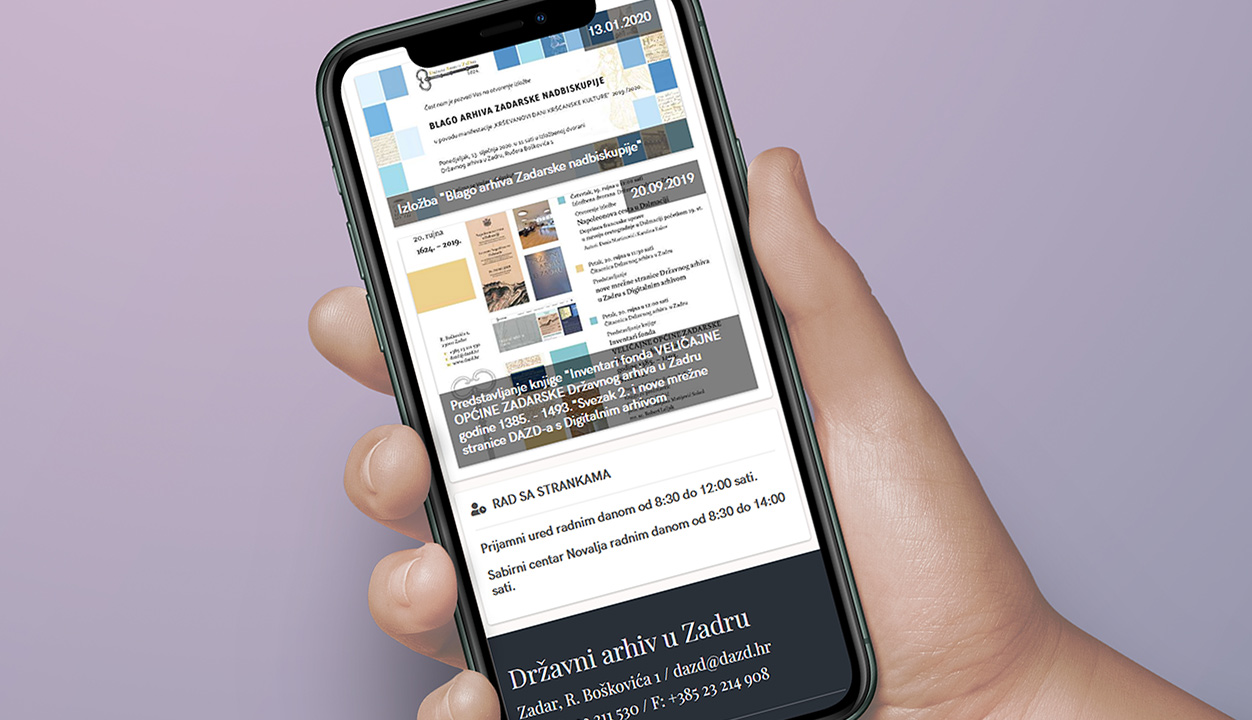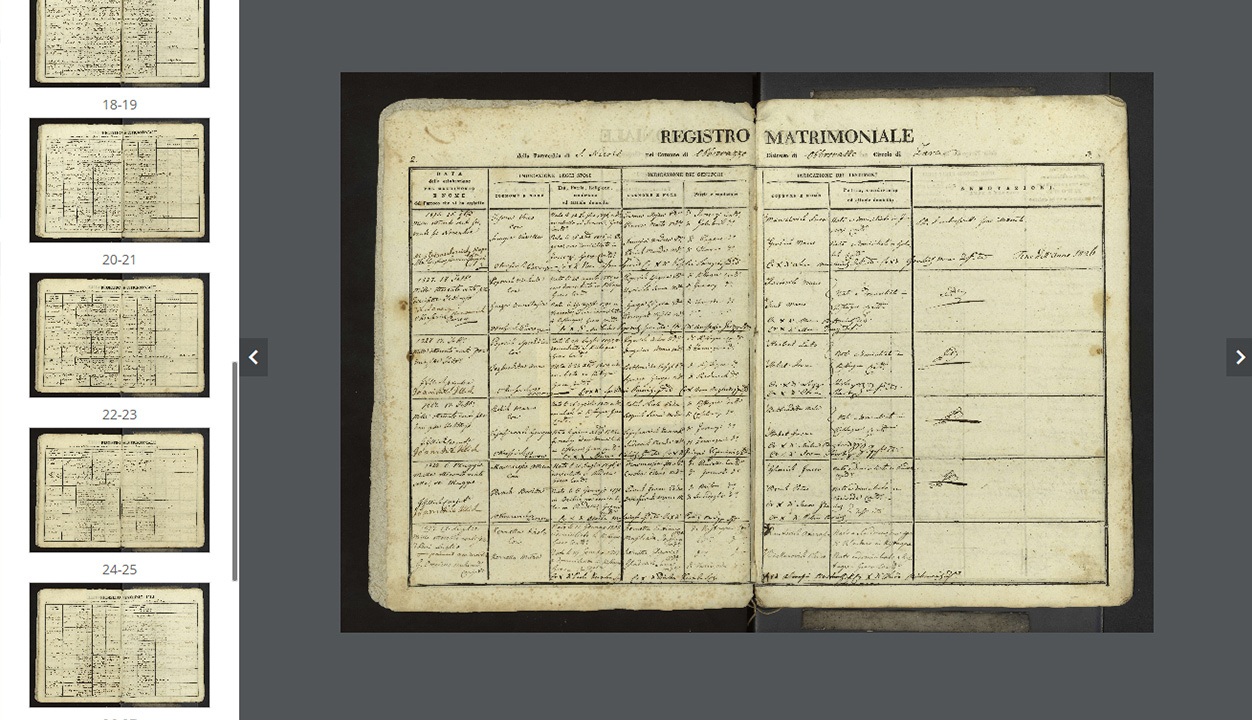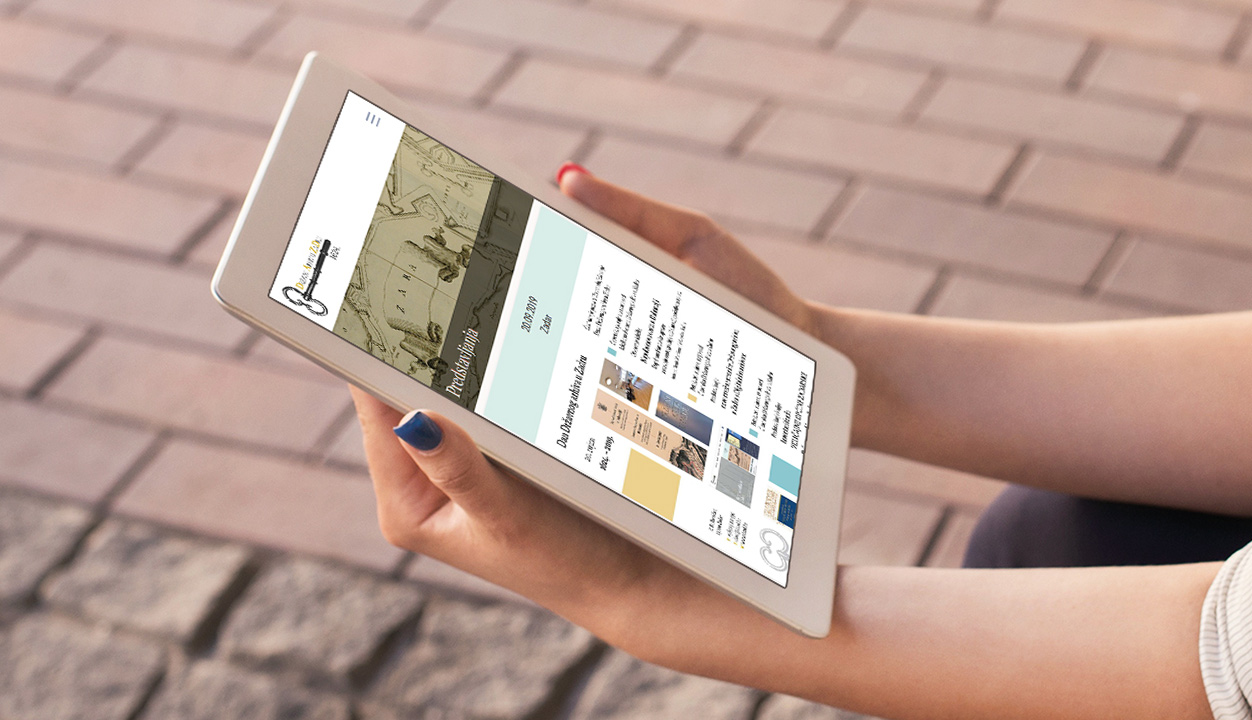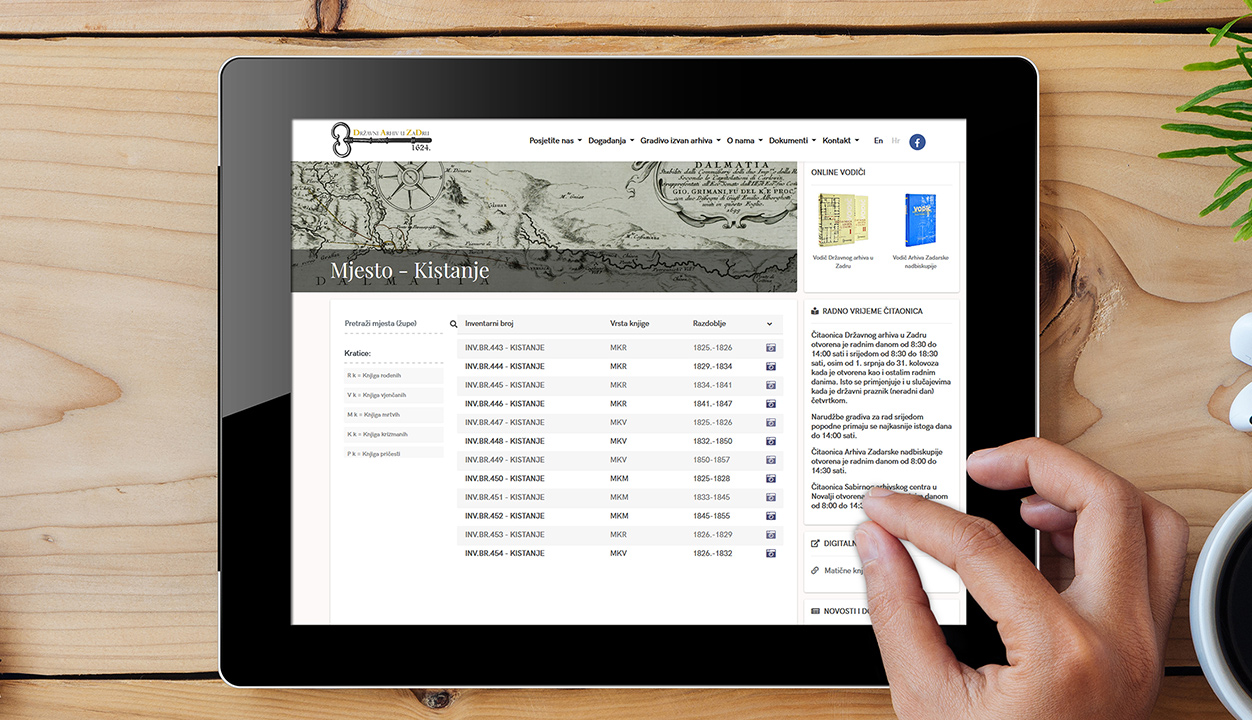 In today's world, it is essential to keep up with the technology as it has become an essential part of our lives. Human habits have changed with the development of new technologies, and we are now accustomed to getting all the info we need from the comfort of our home. The State Archives in Zadar is the oldest institution in Zadar and its surroundings but it has managed to meet all demands of modern times. In order to make the archive material available to the public, its digitialization a modern website were needed so the visitors could view the material online. The website is easy to navigate and the visitors can find more about the work of The State Archives, events, view registers in digital archive and get more information on how to research written heritage.


An institution of the utmost importance for the history of Dalmatia

The State Archives in Zadar has a long tradition of document keeping and therefore it has a significant role in sharing and preserving the written heritage. It was founded in 1624 which makes it the oldest institution in Zadar and beyond. The archive is located in the centre of Zadar in a three storey building which is shared with the Science Library and Maritime High School. In spite of many hardships it had to endure during the centuries, the archive has managed to preserve numerouus materials, books, manucripts, journals and newspapers. Today, it is a significant place in culture of Zadar and the surrounding area, where it contributes to the spread of knowledge and raises awareness about the importance of written heritage.
Client: Državni arhiv u Zadru
Services: Web Design + Development, Responsive Design (Mobile websites), HTML5, CSS5, CMS, SEO, jQuery, JavaScript
Year: 2019.
Share